Ecology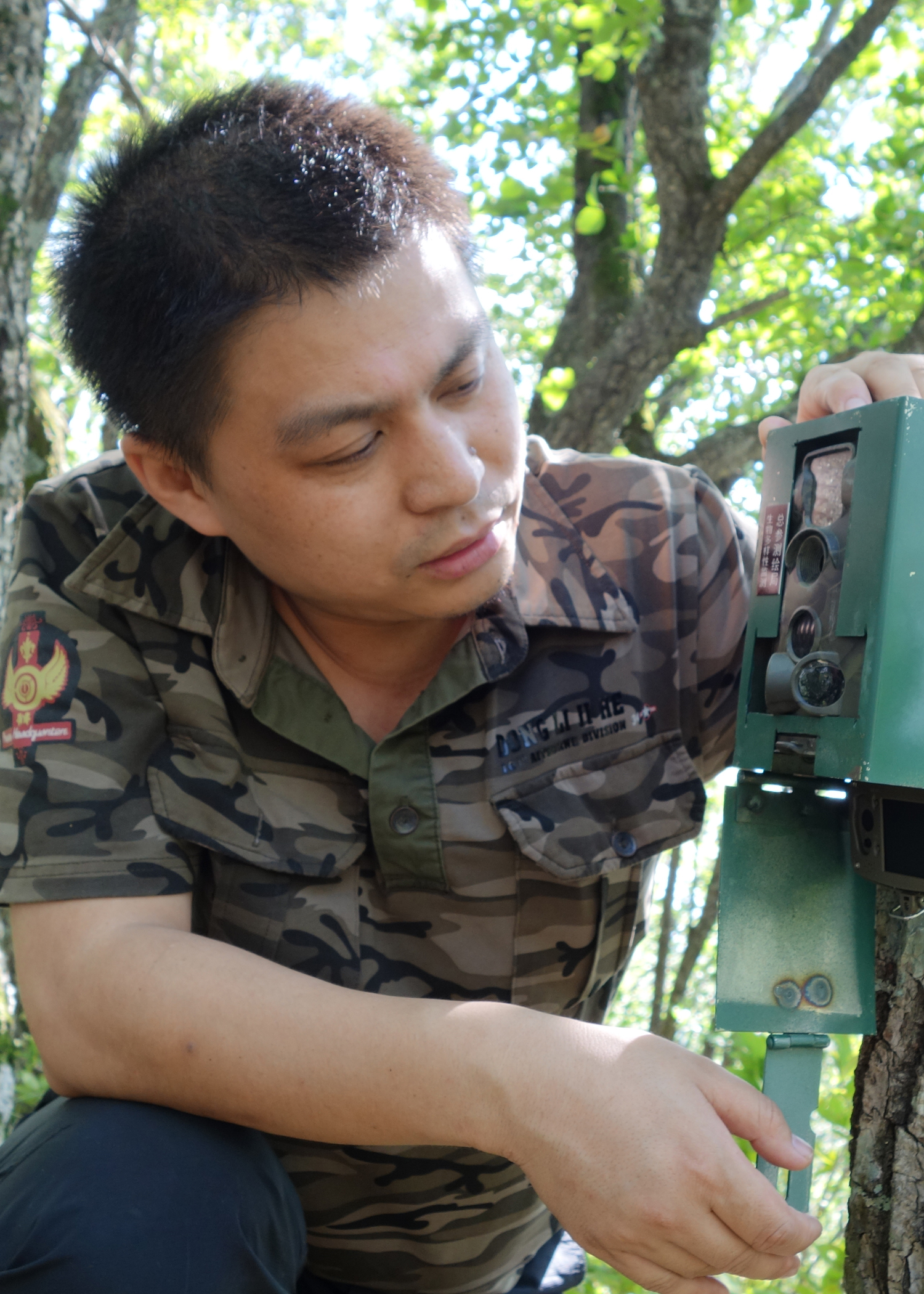 TIANMING WANG
Professor
Biodiversity, Landscape Ecology and Conservation Biology
BSc: Biology, Changchun Normal University, 1996
MSc: Forest Ecology, Northeast Forestry University, 2004
PhD: Landscape Ecology, Beijing Normal University, 2008
Research Interests
I focused on large carnivores and herbivores and their conservation in Northeast China. My research aims to quantify patterns of species interactions to identify ecological drivers useful for guiding management. Currently, I'm using hierarchical multi-species occupancy modelling to estimate terrestrial vertebrate richness and community dynamics in the Tiger and Leopard National Park, in Northeast China. I evaluate species-specific responses to different anthropogenic and environmental variables and examine competitive interactions between carnivores across space, time and food. I also interested in interactions between forests and herbivores.
Selected Publications
♦ Research Articles
1. Li ZL, Smith JLD; Feng RN, Feng LM, Mou P,Ge JP, Wang TM* (2019) Coexistence of two sympatric flagship carnivores in the human-dominated forest landscapes of Northeast Asia. Landscape Ecology 34:291-305
2. Wang TM, Feng LM, Mou P, Wu JG, Smith JLD, Xiao WH, Yang HT, Dou HL, Zhao XD, Cheng YC, Zhou B, Wu HY, Zhang L, Tian Y, Guo QX, Kou XJ, Han XM, Miquelle DG, Oliver CD, Xu RM, Ge JP (2016) Amur tigers and leopards returning to China: direct evidence and a landscape conservation plan. Landscape Ecology 31:491-503
3. Wang TM, Feng LM, Yang HT, Han BY, Zhao YH, Juan L, Lu XY, Zou L, Li T, Xiao WH, Mou P, Smith JLD, Ge JP (2017) A science-based approach to guide Amur leopard recovery in China. Biological Conservation 210:47-55
4. Wang TM, Royle JA, Smith JLD, Zou L, Lu XY, Li T, Yang HT, Li ZL, Feng RN, Bian YJ, Feng LM, Ge JP (2018) Living on the edge: Opportunities for Amur tiger recovery in China. Biological Conservation 217:269-279
5. Xiao WH, Feng LM, Mou P, Miquelle DG, Hebblewhite M, Goldberg JF, Robinson HS, Zhao XD, Zhou B, Wang TM*, Ge JP (2016) Estimating abundance and density of Amur tigers along the Sino-Russian border. Integrative Zoology 11:322-332
6. Dou HL, Yang HT, Feng LM, Mou P, Wang TM*, Ge JP (2016) Estimating the Population Size and Genetic Diversity of Amur Tigers in Northeast China. PlosOne, 11, e0154254.
Contact Information
College of Life Sciences,
Beijing Normal University,
Beijing 100875,
P. R. China
Tel.: 010-58808999
Email: wangtianming@bnu.edu.cn