Ecology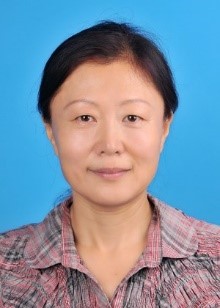 JIE HAN
Associate Professor
Molecular Ecology and Evolution of Aquatic Animals
MSc: Ecology, Gansu Agriculture University, 1998
PhD: Ecology, Ocean University of China, 2001
Research Interests
In my lab, we use DNA data to analyze genetic diversity pattern, phylogeography and phylogeny of marine creatures to infer main evolutionary drivers for their diversification and speciation. We also use environmental DNA to detect aquatic animals present in the hydro-environments.
Selected Publications
♦ Research Articles
1. Ji-Wei Qi, Lu-Ye Shi, Yi-Qi Lin, Jie Han*. 2019. The complete mitochondrial genomes of three species in the genus Macridiscus Dall, 1902 (Bivalvia: Veneridae) and their phylogenetic implications. Journal of Molluscan Studies, 85: 271-279.
2. Lu-Ye Shi, Jia Li, Shu-Qing Wu, Jie Han*. 2018. Historical refugia and isolation by distance of the mud snail, Bullacta exarata (Philippi, 1849) in the northwestern Pacific Ocean. Frontiers in Genetics, 9: 486.
3. Chunsheng Wang, Yadong Zhou, Dan Jiang, Jie Han*. 2018. Report of a chiton in the genus Leptochiton (Lepidopleurida: Lepidopleurina: Leptochitonidae) from the Yap Trench in the western Pacific. Acta Oceanologica Sinica, 37 (10): 205-208.
4. Ling Ding, Dandan Gao, Jie Han, et al. 2018. Microsatellite records for volume 10, issue 3. Conservation Genetics Resources, 10: 587-596.
Contact Information
College of Life Sciences,
Beijing Normal University,
Beijing 100875,
P. R. China
Tel. : +86-10-58808036
E-mail: jiehan@bnu.edu.cn