Ecology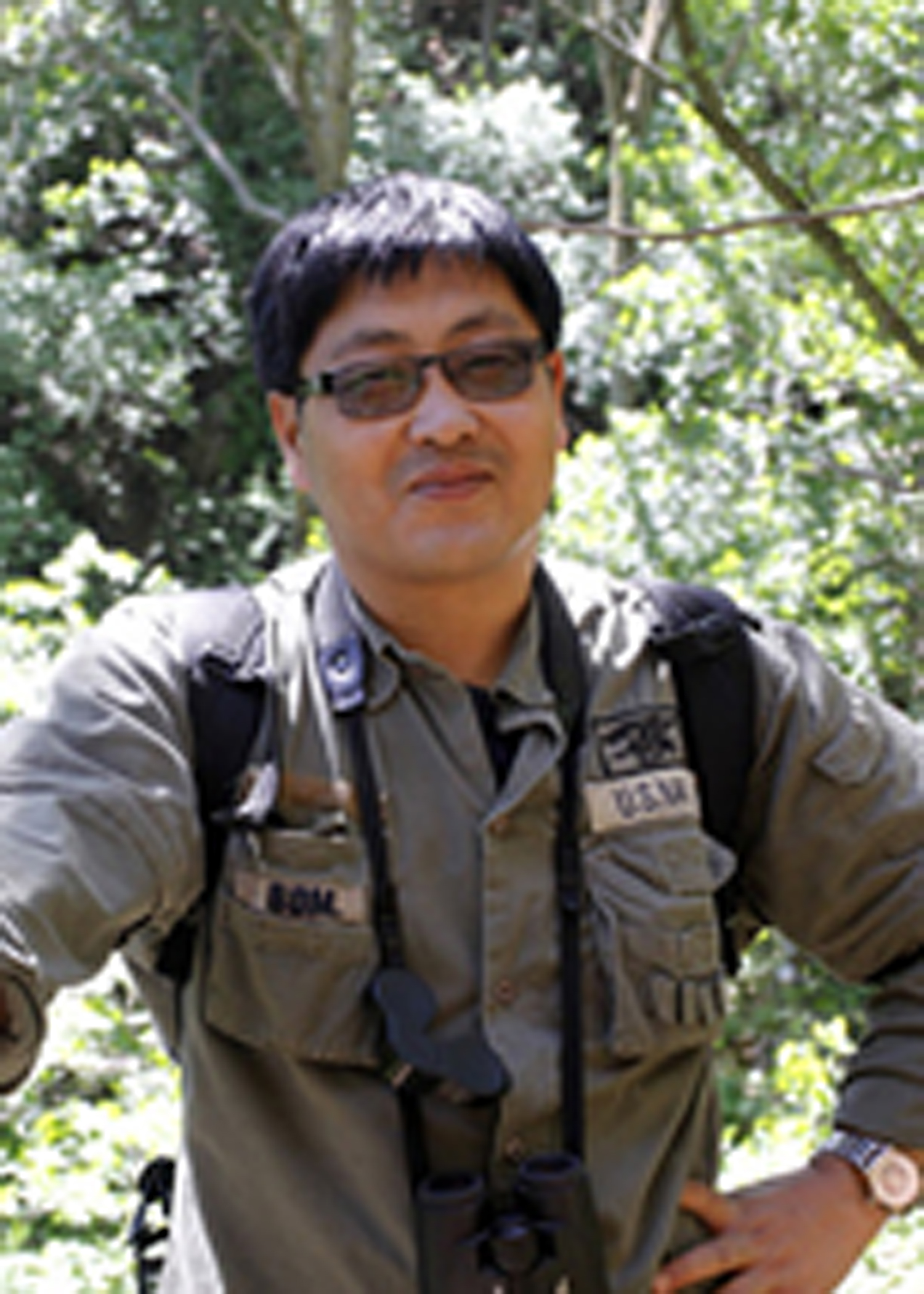 WENHONG DENG
Professor
Avian Ecology, Animal Behavior
1988-1992, BSc, Northeast Normal University, China
1995-1998, Master., Northeast Normal University, China
1998-2001, Ph.D., Northeast Normal University, China
2001-2003, Postdoc., Beijing Normal University, China
2003-present, Associate Professor, Professor, Beijing Normal University, China
Research Interests
My research interests include bird communities, behavioral ecology of birds, and conservation ecology. I am interested in almost anything concerned with birds of prey, both diurnal and nocturnal, or indeed with birds in general. Recently, I conduct observational and experimental work on birds, including songbirds and raptors. The work focuses on how an animal's social environment shapes an individual's behavior, including their sexual behavior, mate choice, foraging choices and cooperative interactions.
Selected Publications
♦ Research Articles
1. Zhou B., Xia C. W., Chen Z. R. Deng W. H*. 2020. Individual identification of male Ural Owls based on territory calls. Journal of Raptor Research 54:57-65.
2. Zhang J. G., Shi J., Deng W. H*. Liang W.* 2019. Nest defense and egg recognition in the grey-backed thrush (Turdus hortulorum): defense against interspecific or conspecific brood parasitism? Behavioral Ecology and Sociobiology 73:148-154.
3. Deng WH, Zhang KQ. 2016. Breeding Habitat Characteristics and Nest Survival of Yellow-rumped Flycatcher (Ficedula zanthopygia) in Natural Tree-cavities. Russian Journal of Ecology, 47(2): 194-199.
4. Zhou DQ,Zhou CF, Kong XK, Deng WH. 2011. Nest-site selection and nesting success of Grey-backed Thrushes in northeast China.Wilson Journal of Ornithology 123(3):492-501.
5. Deng QX, Gao W, Deng WH. 2010. Breeding biology of the yellow-rumped flycatcher in northeast China. Ardeola, 57(1): 103-110.
6. Deng WH, Gao W, 2005. Edge effects on nesting success of cavity-nesting birds in fragmented forests. Biological Conservation 125: 592-598.
7. Deng WH, Zheng GM, Zhang ZW, Peter Garson, Phlip MaGowan. 2005. Providing artificial nest platforms for Cabot's tragopan Tragopan caboti (Aves: Galliformes): a useful conservation tool? Oryx 39: 158-163.
Contact Information
College of Life Sciences,
Beijing Normal University,
Beijing 100875,
P. R. China
Tel. : +86-10-58805121
E-mail: dengwh@bnu.edu.cn