Biology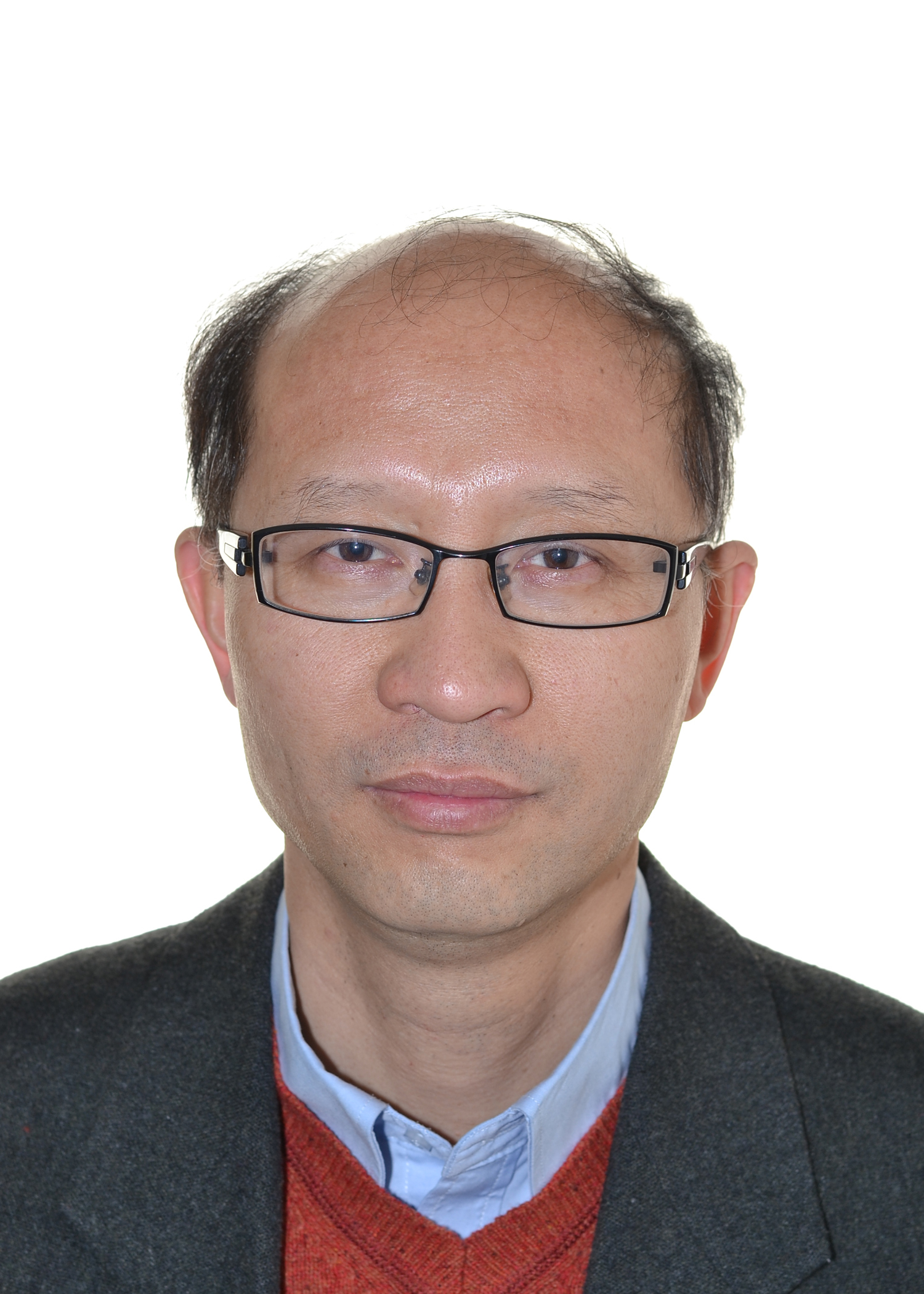 XIAOLONG FAN
Professor
Sept. 1981 - Jul. 1987
Medicine Degree
Shanghai Medical University
Shanghai, China,
Specialization: Public Health
Sept. 1987 - Jul. 1988
Postgraduate Study: Human Genetics,
Shanghai Medical University
Sept. 1988 - Jun. 1989
German Language Training
Guangzhou Languages Institute
Guangzhou, China
Oct. 1989 - Nov. 1992
Ph.D student
Field: Human Genetics
Institute of Human Genetics
University Greifswald
Germany
Dissertation: "Untersuchungen zur biochemischen und immunologischen Charakterisierung der Steroidsulfatase" on 1992-09-18.
Supervisor: Professor Falko Herrmann
Dec. 1992 - Jun. 1997
Post-doc
Field: Bacterial Infection Biology
Institute of Immunology and Transfusion Medicine
University Greifswald, Germany
Major achievements:
1) set up knock-out mice technology platform;
2) published a significant paper on bacterial infection biology in " Nature";
3) 1997 Science Prize by the German Paul-Ehrlich-Society.
Since Aug. 1997 ----
Research Associate, assistant professor
Lund University, Medical Faculty
Sweden
2002---- Group leader
Sept 2004 Associate Docent of Molecular Medicine
Spring 2009 University Lektor of experimental oncology
Field: Virology, Gene Therapy, Stem Cell and Cancer Cell Biology
Major achievements:
1) set up adenoviral vector generation and genetransfer technique platform;
2) set up independent research programs;
3) attract independent grant supports from Swedish Research Council, Swedish Cancer Society, and Swedish Pediatric Cancer Society.
Since September 2009
Professor
College of Life Sciences
Beijing Normal University
Research Interests
We aim to develop a brain development-guided molecular classification scheme for glioma. By searching for gene co-expression networks converged between brain development and glioma genesis, we have identified gene co-expression modules consistently co-expressed with EGFR or PDGFRA in glioma transcriptome, and developed a morphology-independent EM/PM classification scheme for adult diffuse gliomas. The current goal is to translate the EM/PM classification into a clinically applicable diagnostic tool and to identify therapy targets for the EM and PM molecular subtypes.
Selected Publications
♦ Research Articles
1. Sun Y, Zhang W, Chen D, Lv Y, Zheng J, Lilljebjörn H, Ran L, Bao Z, Soneson C, Sjögren H.O, Salford L.G, Ji J, French P.J, Fioretos T, Jiang T, and Fan X. A glioma classification scheme based on coexpression modules of EGFR and PDGFRA. PNAS 111:3538-3543, 2014.
2. Ayaz Ali Samo, Jiuyi Li, Min Zhou, Yingyu Sun, Yuan Yang, Yunqiu Zhang, Jing Li, Mark van Duin, Xuzhang Lu, and Xiaolong Fan. MCL1 gene co-expression module stratifies multiple myeloma and predicts response to proteasome inhibitor-based therapy. Genes, Chromosomes and Cancer . 2018. 57:420-429.
3. Huimin Hu, Quanhua Mu, Zhaoshi Bao, Yiyun Chen, Yanwei Liu, Jing Chen, Kuanyu Wang, Zheng Wang, Yoonhee Nam, Biaobin Jiang, Jason K. Sa, Hee-Jin Cho, Nam-Gu Her, Chuanbao Zhang, Zheng Zhao, Ying Zhang, Fan Zeng, Fan Wu, Xun Kang, Yuqing Liu, Zenghui Qian, Zhiliang Wang, Ruoyu Huang, Qiangwei Wang, Wei Zhang, Xiaoguang Qiu, Wenbin Li, Do-Hyun Nam, Xiaolong Fan*, Jiguang Wang*, Tao Jiang*. Mutational landscape of secondary glioblastoma guides MET-targeted trial in brain tumor. Cell 2018. 175: 1665-1678. (co-corresponding author)
4. Yunqiu Zhang, Jiuyi Li, Kaikai Yi, Jing Feng, Zhengmin Cong, Zheng Wang, Yanfei Wei, Fan Wu, Wen Cheng, Ayaz Ali Samo, Paolo Salomoni, Qiong Yang, Yu Huang, Chunsheng Kang, Tao Jiang, and Xiaolong Fan. Elevated signature of a gene module co-expressed with CDC20 marks genomic instability in glioma. PNAS 116:6975-6984, 2019.
5. Jiuyi Li, Yang Xue, Anna Wenger, Yingyu Sun, Zheng Wang, Chuanbao Zhang, Yunqiu Zhang, Boglarka Fekete Rydenhag, Bertil Rydenhag, Asgeir Store Jakola, Tao Jiang, Helena Carén, and Xiaolong Fan. Individual Assignment of Adult Diffuse Gliomas into the EM/PM Molecular Subtypes Using a TaqMan Low-Density Array. Clinical Cancer Research . In press, 2019.
Contact Information
School of Life Sciences,
Beijing Normal University,
Beijing 100875,
P. R. China
Tel. : +86-13161252991
E-mail: xfan@bnu.edu.cn